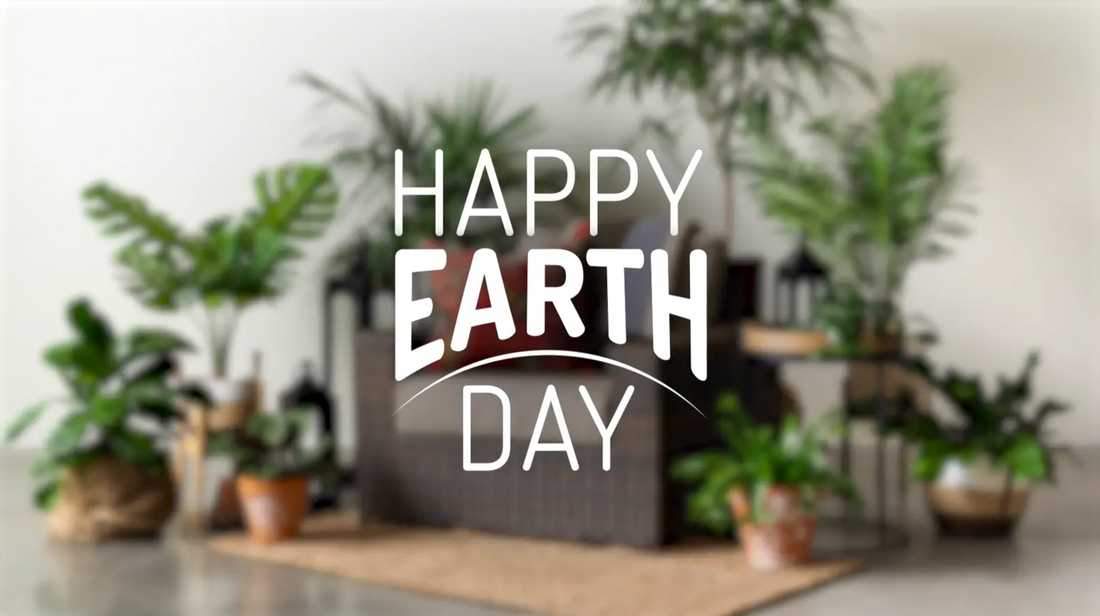 Happy Earth Day from Yardbird
Copied to Clipboard
At Yardbird, we spend every day with our planet in mind, but today we're super excited to share our thought process. Sustainability and environmentalism are shared at every level of our company and we look to our employees and partners to help us identify areas we can reduce our negative impact. With the understanding that consumerism is in direct conflict with environmentalism, we strive to put the planet first everywhere we can and create as little conflict as possible. So what exactly is Yardbird doing differently?
"It's a lot more environmentally conscious to produce high quality furniture that you can pass down, instead of replacing every few seasons."



-Jay Dillon, Co-owner, Yardbird

Why on earth are so many products these days built to fail? There are strong economic incentives behind doing so and one is that lawn chairs that only last a couple seasons keep you as a frequently recurring customer - Ka-ching!  At Yardbird, we use the highest-quality materials and offer a best-in-class warranty so you'll be able to enjoy your new outdoor furniture for years worry-free.
We use aluminum in our frames instead of steel. Why? Those frames will never rust. On top of that, our frames are pretreated, making paint adhere better, preventing chipping down the line. 
We only use Sunbrella fabrics across all of our products, as they are both water and stain-resistant to withstand all your outdoor fun. 
Durability isn't everything, though, so let's enter the thrilling world of ethical sourcing: It's no secret that we incorporate intercepted ocean plastic into all of our wicker sets.  This year alone, we'll incorporate more than 200,000 lbs of ocean plastic into our wicker furniture.
Additionally, we are proud to announce that we will plant 100 trees for every Earth Day order over $1,000!  However, our focus on sustainability extends much further than that.. 
What you might not know is that our Winnie collection features Indonesian teak wood sourced from farms, never forests! Teak trees at these farms are replanted when harvested, which isn't always a guarantee from other sources. At Yardbird, we take zero chances that our materials are harvested illegally or unsustainably from tropical forests, but some sourcing decisions aren't as obvious.
"Is it just for show, or have you actually made a positive impact on the environment?"

-Ben Wallace, Director of Sourcing, Yardbird
If the opportunity arises to replace plastic packaging with a biodegradable alternative, this sounds like a no-brainer… Right? Surely a biodegradable bag beats plastic any day? Well, not quite. While certain alternatives sound better in theory, they might actually produce more carbon to create than our current method does.
Similarly, using 100% recycled ocean plastic in our wicker could negatively affect its tensile strength, shortening the piece's lifespan. At Yardbird, we balance the amount of recycled plastic with virgin plastic to a level that won't affect quality. (Flashy gimmicks aren't worth much if they hurt the planet!). 
These sourcing decisions require careful consideration that we aren't afraid to take on. We're constantly searching for the best options.
"You know what I think about a lot? Those cheap, multicolored, plastic snowboards we had as kids are still sitting somewhere out there in the world."



-Jay Dillon, Co-owner, Yardbird

Unlike those snowboards, a Yardbird product should never end up in a landfill. Nearly every part of our product is reusable or recyclable. Sunbrella's Recycle My Sunbrella program will give you a printable shipping label to recycle your cushion fabrics.  And that sturdy aluminum frame? When your Yardbird product reaches the end of its long, fulfilling life, we'll take it off your hands for free and make more long lasting outdoor furniture. But for now, soak up some sun and breathe some fresh air this summer, knowing future generations will get to do the same. 
From all of us at Yardbird,
Happy Earth Day!