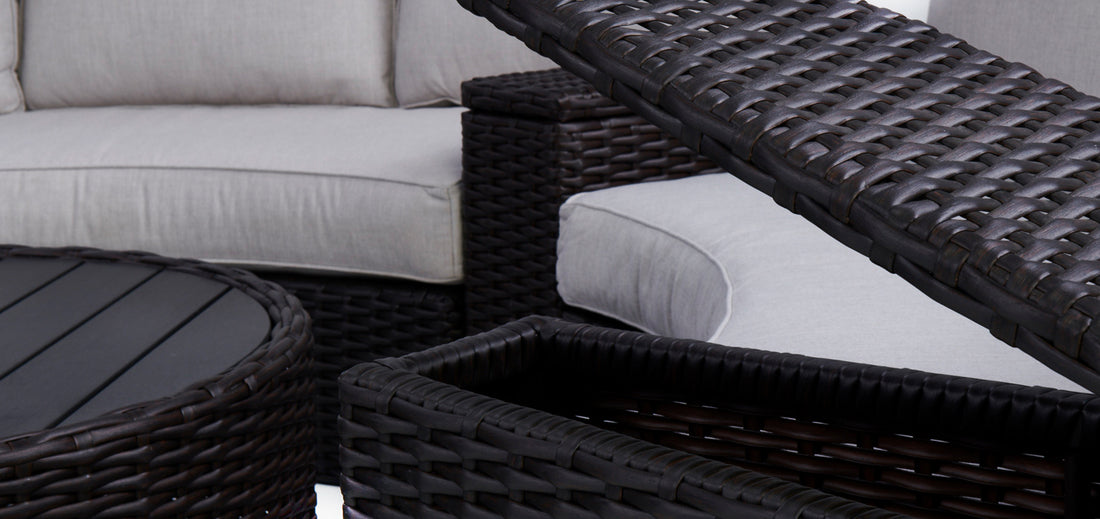 3 Insider Tips to Quickly Identify Quality Outdoor Furniture
Copied to Clipboard
Quality matters in outdoor furniture – it lives outdoors and there are many different variables to consider. Researching the industry can be confusing and time consuming. As a direct-to-consumer brand, the Yardbird team has spent thousands of hours researching the industry, living in factories and talking with customers. Here are three insider tips that are a quick and easy way to identify high quality outdoor furniture to insure that you are only bringing the best to your backyard:

1. Steel vs. Aluminum

Most outdoor furniture has a metal frame, sometimes it is living underneath all-weather outdoor wicker or it's painted. Either way, you'll want to confirm that it is aluminum and not steel. Manufacturers often use steel as a less expensive option in the manufacturing process but the problem is steel rusts and leaves long lasting stains on your outdoor space. Aluminum will never rust.
2. Fabric Matters – A Lot

Although fabric is usually overlooked, it is maybe the most important component – consumers want soft, but durable and fade resistant. The vast majority of outdoor fabrics fall into 3 different materials: polyester, olefin and acrylic's.
• Polyester – while soft to the touch, polyester has a difficult time holding its color when exposed to direct sunlight. If you're going this route, make sure you are choosing a light color as the fading will be less noticeable.
• Olefin – stain resistance is good with olefin, but it has a very rough feel and often falls apart after a year or two outside.
• Acrylic – While it is more expensive, Yardbird only sells acrylic as it is the best option for outdoor furniture. It is extremely soft to the touch, highly fade resistant and incredible with stains. Yardbird uses a brand of acrylic called Sunbrella, which prides itself on its stain resistance and will insure your backyard is vibrant for years to come!

3. Check the Zipper (A Real Insider Tip)

This trick is less well-known for those outside the industry, but we're going to let you in on a secret. A quick way to check if the manufacturer likes to cut corners is to take a peek at the zipper. If the brand is YKK, it's a good indicator that the manufacturer cares about quality, knows what they're doing and didn't pinch costs. While there are other quality zipper manufacturers, great outdoor furniture companies specify all of their suppliers and YKK is consistently great quality. Yardbird has one of the best sourcing teams in the world, and that's why we use only YKK zippers on all our products.